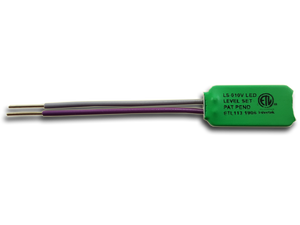 The LED Level Set device, when installed in a LED fixture with a 0-10V input to its driver can be configured to change the on-level of the fixture. Only a simple on-off wall switch is needed to configure Level Set.
For questions about installation and use, see the FAQ.
Not packaged for individual sale. This product is a box of 10 LED Level Set and a single instruction sheet.
Contact us for packaging and pricing for resale purposes.
Price includes USPS Priority mail shipping with tracking.